New technology: aluminum capsules
The latest addition to our range of Nespresso Compatible Pods – Must Espresso Italiano Aluminium Coffee Capsules for Nespresso machines incorporate both a state of the art collar design and the highest barrier specification providing the ultimate protection from attack from external agents such as oxygen and humidity. Guaranteeing the coffee inside remains as fresh as the day it was roasted and delivering a perfect coffee extraction every shot.

Eco Friendly 100% Biodegradable Capsules for Nespresso Machines.
All Taste, No Waste. Made from specially developed biomaterial renewable raw materials including starch, glucose, plant fibres, inorganic filler materials, and biodegradable additives. These eco friendly coffee capsules are certified as biobased and suitable for composting just throw away into your green waste bin after use.

That first taste – We just had to have it
Our story begins in 2010 when we first learned that the patent on the Nespresso pod system was about to expire and that many new companies would soon be able to sell coffee in nespresso compatible capsules. As long term Nespresso fans we were excited that many new suppliers and new blends of pod coffee were about to hit the market.

However our excitement was short lived as we soon discovered that the vast majority of new Nespresso compatible capsule brands were simply not up to standard – they either did not work very well or the coffee inside was of poor quality. Frankly, they were not even close to the quality of original Nespresso pods.

Later that year we traveled for a family holiday to the Marche Region of Italy where we discovered a truly amazing coffee brand "Must Espresso Italiano" being served in cafes and restaurants and noted that it was also available in local stores in Nespresso Compatible Capsules. We sought out the manufacturers, a small Artisan Coffee Roasting company in the coastal town of Fano, with the intention of purchasing a small supply of these delicious pods to take back home. Italian generosity being what it is, the owners of the business insisted upon us having dinner to talk further about the lack of high quality nespresso pods in New Zealand and Australia. Well one thing led to another and by the end of the evening we had agreed to become the exclusive distributors of their Nespresso capsules in both New Zealand and Australia. Roll forward ten years or so and Must Espresso is now enjoyed by coffee lovers in over 40 countries around the world including many thousands here in New Zealand.
Our Coffee – As Fresh as the day it was roasted
Italian Coffee is renowned the world over as the ultimate. Italy is the home of Espresso. The country has more experience in making espresso than anywhere else. They were among the first countries to import coffee beans in large quantities, of good quality, and coffee is a huge part of daily life and culture.
One of the most important elements in producing a great espresso is how fresh the coffee beans that go into that coffee shot are. In Italy coffee bars generally get freshly quality roasted coffee beans, roasted in the same town in small batches. Similarly our Must Espresso Coffee Blends are roasted in small batches and immediately packed into state of the art capsules that preserve that freshly roasted flavour. Both our Aluminium capsules and our 100% compostable capsules are certified with the highest oxygen barrier rating so you can be sure the coffee inside tastes as fresh as the day it was packed in Fano in the Marche region of Italy.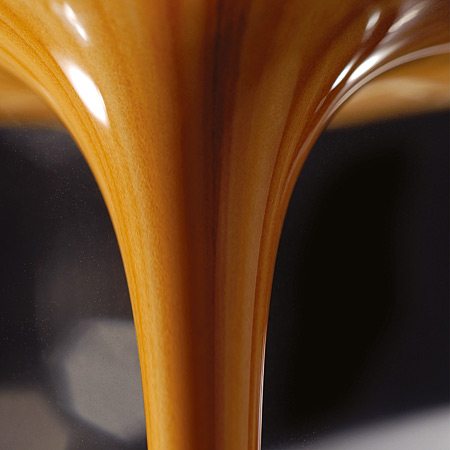 KIWI COFFEE FANS MADE US #1
WE'VE GOT OVER 600 FIVE STAR REVIEWS FROM CUSTOMERS WHO LOVE OUR FLAVOURS, DELIVERY, PRICE & CUSTOMER SERVICE
Coffee Pod Shop and the Must Espresso Italiano Brand are not endorsed by, sponsored by, licensed by or approved by Nespresso. Nespresso® is a registered trademark of Societe des Produits Nestle S.A. Our capsules are compatible with all Standard Nespresso System and L'Or Coffee machines (Please note Vertuo machines employ a different system for coffee extraction and are not compatible).